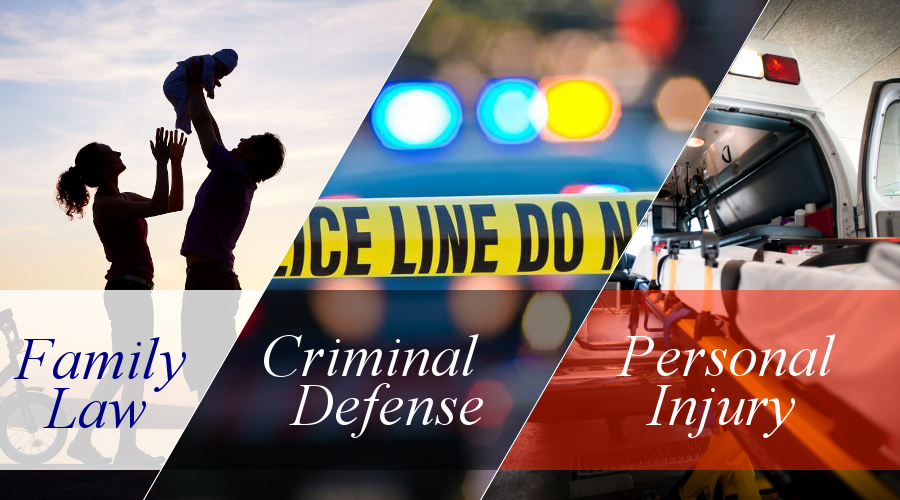 Randy Anglen has recently been involved with cases which have fundamentally affected the interpretation of the law in Missouri and Arkansas. Anglen Law Offices are creative and tireless in their efforts to establish justice for their clients. Read a few of these highlights listed on this page and judge for yourself how effective Anglen Law Offices can be for your case.
Cases of Note
Mr. Anglen has authored the winning brief in several appellate cases, including:
In Re: K.N. and D.O. v. Taney County Juvenile Officer and Missouri Dept. Of Social Services, 315 S.W.3d 406 (2010) a father's girlfriend horribly abused his infant daughter. The father left the home and notified authorities. Law enforcement and juvenile officers tried to make it look like the father did it – threatening him, ignoring evidence of his innocence, taking his children and refusing to give them back, despite his best efforts to reunite. After 5 years, a Court permanently terminated his parental rights. The Appeals Court overturned the trial court's decision, and reunited the children with their father. They have been living as a happy, healthy family ever since. Mr. Anglen fought for the father for 7 years to achieve this result.
Rhodes v. Blair, 919 SW2d 561 – In a case involving the homeowner's claim against their builder, the Appeals Court ruled the trial court erred in ruling for the defendant, based on the fact that the defendant had admitted all essential elements of the plaintiff's case by failing to respond to Requests for Admissions. This often-cited case established the standard for unanswered Requests for Admissions in Missouri.
Tullier v. Tullier, 989 S.W.2d 607 – The Appellate Court upheld the trial court decision awarding 1/2 of the husband's personal disability settlement to the wife in a divorce because there was no evidence to specify what part of the award was for what compensable injury. Mr. Anglen represented the wife. Husband lost sight in one eye and much of his short-term memory in a work-related accident. Wife received 1/2 of his settlement.
Baty v. Layton, 7 S.W.3rd 475 – Appeals court upheld the awarding of a 50-foot easement across the defendant's land. Plaintiff and defendant (brother and sister) divided family land such that the plaintiff had to drive over defendant's property to access his house. When the defendant cut off the driveway, Plaintiff sued and won a 50′ easement by implication and necessity. The easement awarded to Plaintiff came within a few feet of the Defendant's front door. Mr. Anglen represented the Plaintiff who received a 50-foot easement to his home.
Angell v. Angell (per curiam opinion, Southern District Appeals Court) – Appeals court overturned the trial judge's decision to award custody of a minor child to Dept. of Family Services in a divorce case, because DFS was not joined as a party and the court has jurisdiction to award DFS custody ONLY in juvenile cases. Mr. Anglen represented the paternal grandparents, who were requesting custody.
In Re: K.L.T. 237 S.W.3d 605 – A father was denied appointed counsel in a termination of personal rights adoption.The father was incarcerated and was unable to attend the Court hearing nor afford an attorney and the Trial Court refused his request that he be appointed counsel or the proceedings be stayed until he could attend the hearings in person. The Appeals Court reversed the adoption and sent the case back for proceedings with Mr. Anglen as his appointed counsel.
Geviss v. Leisurtek, Taney County Circuit Court – One of the largest hotel owners in Branson transferred many of his properties to his other corporations the week before he faced a trial on a property damage matter. When the Plaintiffs won the property damage matter, the Defendant said his corporation had no property to pay the judgment. Anglen successfully pursued a fraudulent transfer action, which set aside all of the property transfers, and resulted in millions of dollars worth of real estate being transferred back to Leisurtek, LTD, and allowed the Plaintiff to collect his judgment.
Brady v. Pace, Taney County Circuit Court. A congregation member sued the church pastors for slander. The member questioned the pastor's use of church funds and the pastor retaliates by kicking the member out of the church and sending out a letter to the entire congregation stating the member's actions were unacceptable. The jury returned a $35,000.00 verdict in favor of the Plaintiff.
Arnold v. Bill Greer Motors, Inc., Cooper County, Missouri (2010). The Plaintiff was injured when a mechanic took a car out for a test ride after repairs. The car collided head-one with the Plaintiff. Blood taken from the mechanic showed high levels of THC. The Plaintiff suffered severe injuries, including a broken hip that left him with a drop-foot condition. The case settled four weeks before trial on confidential terms, but provided the Plaintiff with sufficient compensation to take care of him the rest of his life. Mr. Anglen had employed a toxicologist, chemist and orthopaedic surgeon as expert witnesses for the Plaintiff.
Carder v. Thompson dba Branson Trailer Sales, Greene County, Missouri, 31302AC2711, (2002). A utility trailer manufacturer was sued by a client who claimed a trailer made by the company was defective and caused a serious auto accident. Mr. Anglen represented the trailer manufacturer, and employed 2 experts to testify as to the safety of the trailers. The jury returned a verdict in favor of the Defendant after 40 minutes of deliberation.
Sex Crime Defense Cases
State v. Reynolds (Boone County Arkansas) – jury acquits defendant Reynolds after deliberating only 20 minutes. Reynolds was accused of sodomizing and raping a 4-year old boy and was facing a life sentence.
State v. Angell – (Stone County, Missouri) – Jury acquits defendant, who was charged with deviant sexual intercourse, rape and sexual assault of an 11-year old stepdaughter. The "victim's" step-grandfather had been a known child molester with open access to the child and the "victim's" mother's other children had been molested by other perpetrators. The "victim" and her family came up with the allegations after the father announced he was filing for divorce. Numerous inconsistencies in the "victim's" testimony including that her mother was at work when this happened (she was unemployed), she reported this assault to her grade-school teacher (he said she didn't tell him) and mother denied calling and threatening defendant with this matter, although phone records admitted at trial showed otherwise.
State v. Wright – (Stone County, Missouri) – judge dismisses rape charge after preliminary hearing after hearing testimony. In an unusual tactic, Anglen calls several defense witnesses. Defendant turns down a plea offer to misdemeanor 3rd-degree assault immediately before the judge dismisses the case.
State v. Sturgell – (Barry County, Missouri) – Defendant accused of deviant sexual intercourse with a minor child. After 10 months of trial preparation, prosecutor drops charges on the eve of trial after the defense takes 10 depositions, enlists the support of child psychologist experts and has an expert team review and criticize a videotape of the 5 year-old "victim's" interrogation by the Child Advocacy Center staff. The prosecution has no experts to rebut the defense experts.
Mr. Anglen has extensive courtroom experience in collections, divorce and custody, land disputes, easements, and many criminal felony and misdemeanor criminal cases.
Looking for a specific field of law that we can help you with? Look at our Areas of Practice page.